Luxury Custom Home Builders on Pelican Lake, MN
Luxury Custom Home Builders on Pelican Lake, MN
Nor-Son Custom Builders has decades of experience with
designing and building custom lakefront homes
on Pelican Lake. Our team blends unrivaled knowledge of home building practices with a talent for creative architecture design to create one-of-a-kind custom homes for our clients. In addition, we can manage whole house remodel projects for standing homes. We strive to deliver spectacular results, whether we're building from scratch or renovating your property.
Custom Lakefront Home Building & Remodeling Company
At Nor-Son Custom Builders, we're proud to be the most accomplished custom home builders in the Pelican Lake area. When we undertake a custom home building or whole house refresh project, the finished product we deliver is always a masterpiece that you'll love to call home. Our first-class builders have already constructed many of the most beautiful luxury homes on the shores of Pelican Lake.
Take a look
at our past work to see some of the award-winning custom homes we've designed and built from the ground up.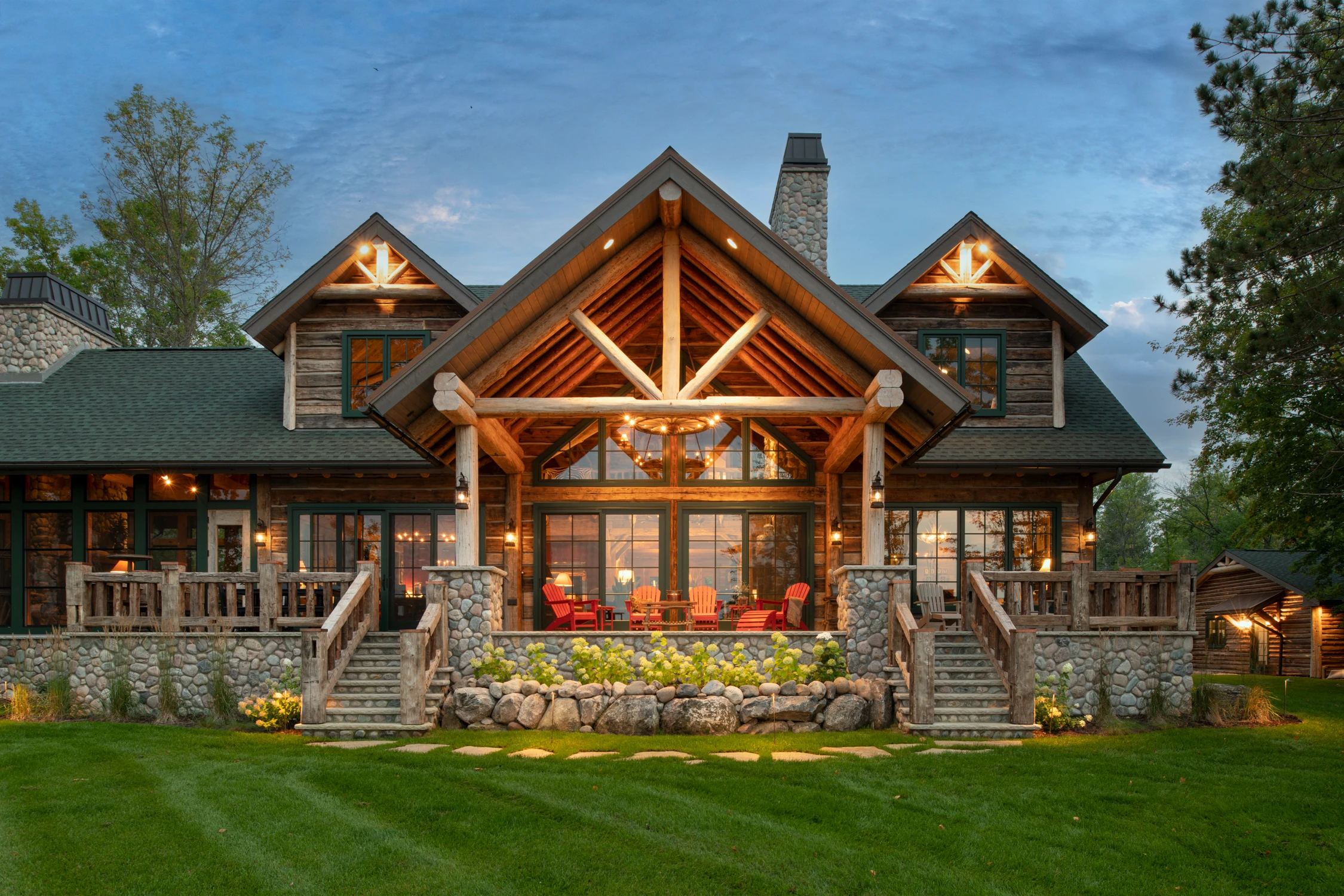 If you'd like our help with a renovation project, our company can also remodel the entire main level of your home on Pelican Lake and build major additions to your house. From refreshing your kitchen and living room for a more high end look and feel to constructing a boathouse or a four-car garage, we can refresh your existing home in any way that you desire. We want to make sure that your home is somewhere that you enjoy living every single day.
Would You Like Us to Build a Custom Home on Pelican Lake?
It's our belief that when building your dream home, the only limit is your imagination. Get in touch with Nor-Son Custom Builders today if you'd like to work with us on a custom luxury home building or remodeling project in the Pelican Lake area.