Luxury Custom Home Builders - Whitefish Chain of Lakes
Luxury Custom Home Builders in Whitefish Chain of Lakes, MN
Nor-Son Custom Builders has been designing and
building custom luxury homes
in the Whitefish Chain of Lakes for 45 years. In that time, our team has won many awards for our high end architecture. We're proficient at building custom homes from scratch, and also at remodeling homes with a high level of finish. If you have a vision for your dream home, let us build it into reality.
Top-Level Home Design-Build & Renovation
Nor-Son Custom Builders is dedicated to bringing innovative design solutions to our clients in the Crosslake area. From the first design to the completion of construction, we work closely with our clients to guarantee that you love every last detail of your custom home.
Our award-winning team specializes in blending advanced building science with master craftsmanship to deliver the finest luxury homes in the Whitefish Chain of Lakes.
Take a look here
if you'd like to see some of our past achievements in high-end custom home design and construction.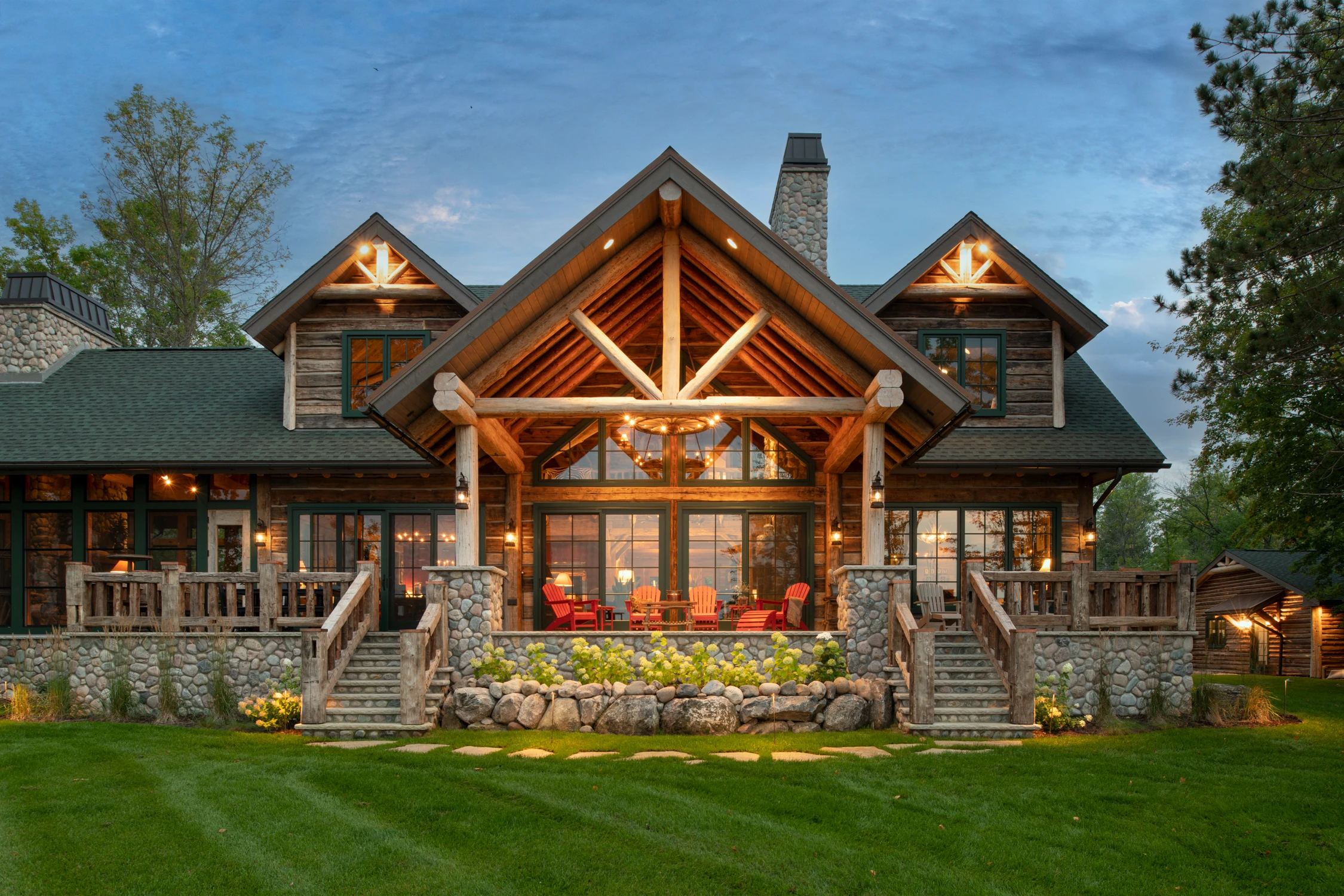 If you need an extensive remodel for your existing home in the Whitefish Chain of Lakes, Nor-Son can complete the project with maximum efficiency. Whether you feel your home is outdated or you'd like to personalize it to better suit your family's needs, we can refresh your home with a high level of finish. Our remodeling work includes constructing major additions like garages and boathouses, renovating entire main levels, and more.
High-Achieving Custom Home Building Company in the Whitefish Chain of Lakes
Your home is your sanctuary, and it should look exactly the way you want it to. Get in touch with Nor-Son Custom Builders today to begin working with our team on a custom home design-build or whole-house renovation project in the Whitefish Chain of Lakes area.